How we became the No.1 Traditional Homemade Unsweetened Pure Tableya Producer
The Tablea business was established last December 2018. It started when our neighbor could no longer sell her tablea due to her health. Our nephew regularly asked for his coined term "chocolate rice-milk" or champorado, for which our mother manually roasted the small amount of cacao beans bought from the market to produce tablea for daily consumption.
My wife, Rosanna Lisbos, thought of the idea to sell tablea online as an experiment which gave birth to our present business. Our first customers were my wife's former classmates, officemates and students.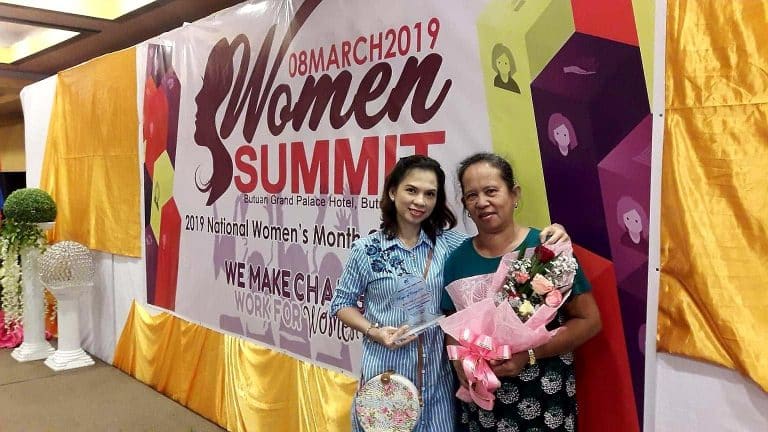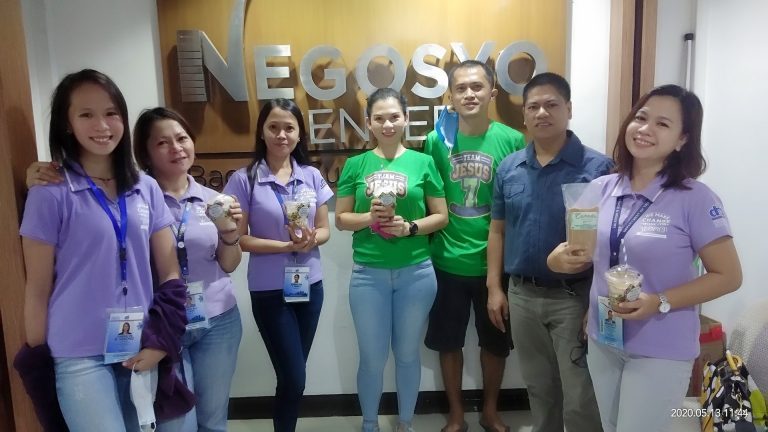 Bacuag's Best Lisbos Tablea may only be a neophyte in the industry but it has already reached markets nationwide with bulk orders coming from repeat customers because of our aggressive marketing efforts in online and personal selling.

And on its third month of operation, my wife was endorsed by DTI-Surigao del Norte to be awarded as one of the Successful Women Entrepreneurs in Caraga Region for 2019 in recognition to her invaluable efforts and achievement as an entrepreneur.We are grateful and blessed to be assisted now by the DTI-SdN and DOST-Caraga and has been awarded of several grants to further improve the overall quality of our tablea product. 
– Tirso Lisbos, Co-Owner and Founder
Opening of Bacuag's Best Lisbos Tablea
Joined Local Events
Surigao City minimarts, tourism displays and pasalubong centers
DTI-Surigao del Norte Awardee
Rosanna Lisbos of Bacuag's Best Lisbos Tablea was awarded by DTI -Surigao del Norte as one of the Successful Women Entrepreneurs in Caraga for 2019 in recognition to her invaluable efforts and accomplishments as an entrepreneur
DOST Caraga Assistance and Grants
Nutrition facts, packaging and labeling was improved further due to the assistance and grant given by DOST
Introduced Roasted Cacao Nibs to the Marketplace
Introduced Larger Pouches and the Batirol
Introduced to online market the bigger tablea pouch and its partner- the batirol
Increased production capacity for bulk shipments for online orders for the upcoming Christmas season
DOST Caraga Grant of Tablea Shelf Life Analysis
COVID Pandemic - Businesss Freeze
Freezing the tablea online operations and shipments due to lockdowns in all airports
Back to Business As Usual
Supported the DTI SdN and Negosyo Center -Bacuag  in the promotional activity with a theme: "We  Drink As One, We Heal As One" featuring our very own Bacuag's Best Lisbos Tablea Choco Shake, distributed to the frontliners of our town. 
Additional Equipment and Construction of Tablea Manufacturing Facility
Additional equipments were bought to keep up with the growing marketing demands both from online and Surigao province bulk orders. Started also the construction of the Tablea Manufacturing Facility in preparation for the FDA LTO application
Completed Lisbos Cacao Trading Tablea Manufacturing/Processing Facility
Completed the LISBOS CACAO TRADING TABLEA MANUFACTURING/PROCESSING FACILITY
Best Firm Implementor
Awarded as Best Firm Implementor by DOST MPEX
Best Firm Implementor
FDA CPR (Certificate of Product Registration) of Lisbos Tableya
FDA REGISTRATION NO.: FR-4000009592609
What makes us stand out from the rest of the competition?